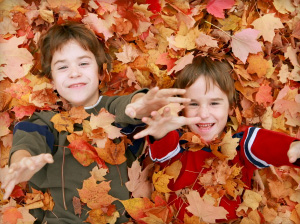 Dental care can never be one-size-fits-all. We love meeting the needs of all of our unique patients.
Pediatric Dentistry
It is important to begin dental care at a young age. We recommend that you bring your child in for their first visit as soon as they get their first tooth to get them acclimated with the dentist office and the process.
Bringing your child in for his or her first visit prior to the eruption of the first tooth helps us establish both good habits and good relationships. Getting started on the best path for a child's health is the loving choice, and we are here to make that pleasant and easy for everyone.
The law requires a parent or legal guardian to be present in the building at the time of treatment for all patients under the age of 18. Even if this were not a requirement, we want to help you learn about your child's developing teeth, so we are happy to host your family for dental appointments!
Our staff will always go above and beyond to ensure that your children are comfortable in our office. We know that the dentist's office can be intimidating for a child, and we will be there to help your child every step of the way!
Special Needs Dentistry
Our team is trained to accommodate patients with special needs. Whether dealing with Autism, orthopedic limitations, Dementia, Obstructive Sleep Disorders, and most of all FEAR, we have had special training that helps us make efforts to address your special needs.
If you have any conditions that you'd like taken into consideration, speak with our team. Our patient, caring staff will do everything we can to meet your needs or the needs of your loved ones.
With our staff's range of experience, we are comfortable treating patients with a wide variety of special needs. By speaking to us about any concerns you have before your visit, you can rest assured that we will be fully prepared for any treatment you need.  
Unique Dental Care for Unique Patients
No matter what unique needs you and your loved ones have, Smith Mountain Lake Dental Care is here to help! Contact us today to schedule an appointment or to learn more about what we can do to accommodate your loved ones' needs!