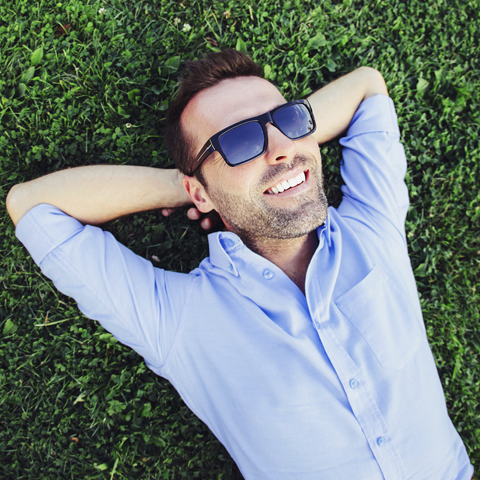 We do everything we can to ensure that our office is a comfortable place where you feel safe and cared for. However, we understand that some people may need more than just a welcoming office to banish their worries about going to the dentist.
Hope for People Who Suffer Dental Anxiety
If the thought of even a minor dental procedure makes you feel anxious, there's no need to be embarrassed. Many people experience some degree of dental anxiety, and the feeling can range from uneasiness to crippling fear.
If you are one of the many people who experience dental anxiety, let us help! We fully understand the realities of dental anxiety, and we are equipped with safe, easy-to-use nitrous oxide that will help ease any dental fears you might have during your visit.
Nitrous oxide is a gas that, when inhaled, can help an individual relax and feel less apprehensive. By inhaling this gas before your dental treatment, you can expect to feel much calmer in the dentist's chair, and a dental procedure you've been dreading will be that much less intimidating.
The Effects of Sedation Dentistry
The beauty of nitrous oxide is that while it can significantly boost your peace of mind while you're in the chair, there are no lingering effects afterwards. You'll be completely clear-headed and able to drive yourself home as soon as you leave our office.
Sedation dentistry is a safe procedure that you can trust to help you when you need it— without any aftereffects when you're finished.
Call Today
If you think that your experience with us could be improved by nitrous oxide, let us know! We will be more than happy to talk to you about your options and do whatever we can to make your experience with us a positive one!
Contact us today to schedule an appointment or to learn more about our sedation dentistry methods!