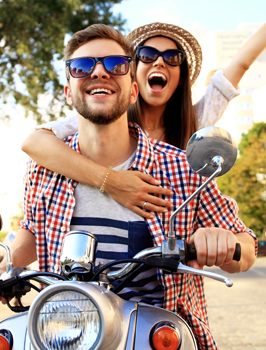 If you suddenly find yourself dealing with a dental emergency, it can be overwhelming. It's hard to know where to turn or what to do, and all of these decisions have to be made on very short notice.
When you have Smith Mountain Lake Dental Practice on your side, you won't have to deal with the uncertainty that comes with dental trauma. We can offer same-day treatments for dental emergencies, meaning you can get back on track to recovery as soon as possible.
What Constitutes a Dental Emergency?
If you feel as though you or someone near you is experiencing a dental emergency, trust your instincts. You are in the best position to judge what's happening. However, the following almost always constitute a dental emergency:
A tooth that has been knocked out.
Extreme tooth pain, particularly when accompanied by swelling or bleeding.
A tooth that has been badly broken or deeply cracked.
An abscess or pus in your mouth.
If you are experiencing any of these conditions or any other dental experience that you believe can't wait for treatment, reach out immediately. We want to help restore your dental health as soon as possible.
What Should I Do in the Meantime?
Depending on your situation, some of these methods can help keep the situation from becoming worse while you wait for treatment.
If you have lost a tooth, hold the tooth in your mouth, or store it in milk.
If you're bleeding, carefully hold clean gauze to the injury to stem it. If your mouth is swollen or painful, a cold pack or cold compress can help reduce pain and swelling.
You don't need to be a patient of record to receive emergency treatment at our clinic. Our emphasis is always on providing high-quality dental care to our community above all else. We want to do what we can to help you handle any dental issues you or your loved ones are facing.
Call Now
Let us help you. Contact us immediately if you are experiencing a dental emergency.